Biographies of Hollywood giants
Sources: News reports, interviews, profiles
Roger Ebert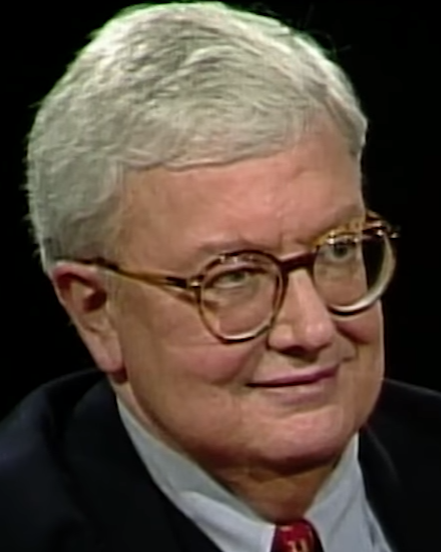 Urbana urbane. Born June 18, 1942, Urbana, Ill., to Annabel and Walter Harry Ebert, German, Irish, Dutch. Graduated Urbana High School, 1960, University of Illinois (also attended by Gene Hackman, Jack Welch, Ang Lee, Jeanne Gang, Irving Azoff, Jon Corzine, Hugh Hefner), 1964. Named film critic, Chicago Sun-Times, 1967. Favored "Citizen Kane," "La Dolce Vita." First film critic to win Pulitzer Prize for criticism, 1975. Hosted long-running movie-review show with Gene Siskel. Married Chaz Hammelsmith, 1992. "I have seen untold numbers of movies and forgotten most of them, I hope, but I remember those worth remembering." Died April 4, 2013, Chicago.
Pauline Kael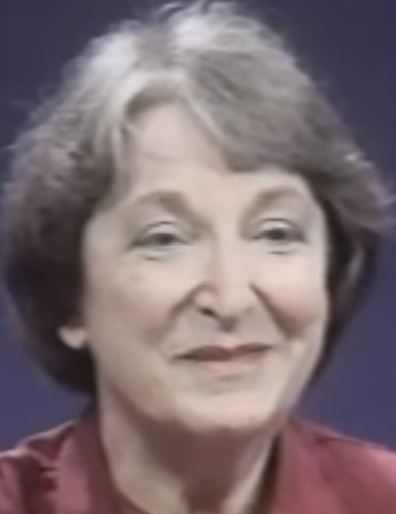 Authentication aristocrat. Born June 19, 1919, Petaluma, Calif., daughter of Judith and Isaac Paul Kael, immigrants from Poland; family lost farm at age 8, moved to San Francisco. Attended Cal-Berkeley, majoring in philosophy. Discovered in Bay Area coffee shop in 1953 arguing about "Limelight." Began writing for The New Yorker in 1968, briefly left at age 59 in 1979 for executive producer role with Warren Beatty, left for job with Paramount, returned to New Yorker, 1980. According to Roger Ebert, "issued instructions to those she adopted." Aided & abetted "Bonnie and Clyde," nice to "Mean Streets." Battled Parkinson's. Married, divorced 3 times. "I think most people in any field don't do a very good job. ... I think someone has said that 85% of people in any field are incompetent. And I think that's probably true of, of criticism. But the other 15% are often quite marvelous." Died Sept. 3, 2001, Great Barrington, Mass.
Jane Fonda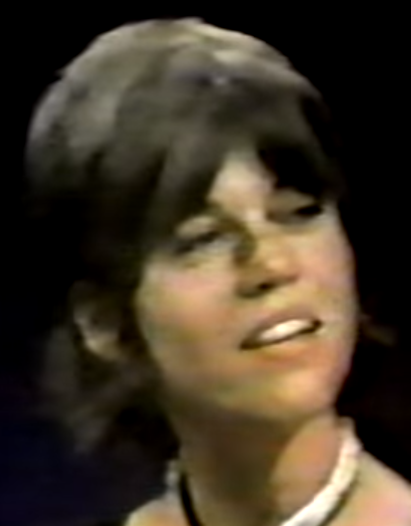 American rebel. Born Dec. 21, 1937, Jayne Seymour Fonda, daughter of Henry Fonda and Frances Ford Brokaw. Attended Greenwich Academy (also attended by Ethel Skakel Kennedy, Kelly Rorhbach, Marissa Mazzola-McMahon) and Emma Willard School (also attended by Elizabeth Cady Stanton, Kirsten Gillibrand), Troy, N.Y. Attended Vassar College (also attended by Meryl Streep, Lisa Kudrow, Jacqueline Kennedy Onassis, Phil Griffin, Pamela Mars Wright, Elisa Strauss), Poughkeepsie, N.Y.; never graduated. July 1972, photographed seated on anti-aircraft gun in Hanoi; "a 2-minute lapse of sanity that will haunt me forever." Released first exercise video, 1982. Married Roger Vadim, Tom Hayden, Ted Turner, (all divorces). Oscar, 1972, best leading actress, "Klute;" 1979, best leading actress, "Coming Home."
Sydney Pollack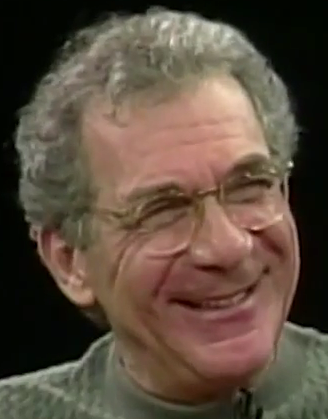 Electric filmmaker. Born July 1, 1934, Lafayette, Ind., son of David Pollack and Rebecca Miller Pollack, Russian-Americans who met at Purdue. Worked counter at pharmacist dad's drugstore. Graduate, South Bend Central High School, where John Wooden coached, 1952. Called "kind" and "down to earth." After high school, went to New York, enrolled at Neighborhood Playhouse School of the Theater, studied under Sanford Meisner. Army veteran, married wife Claire Griswold, Sept. 22, 1958. Daughters Rebecca and Rachel; son Steven died at 34 in plane crash, 1993. Directed TV shows, directed first film, "They Shoot Horses, Don't They?" (1969). Teamed with Robert Redford for "Jeremiah Johnson," "The Way We Were," "The Electric Horseman." Near end of life, South Bend friend got "undeliverable" email replies. Died May 26, 2008. According to Redford, "I think he grew up in a community where stars were very important. He used to tell me, 'I went to the movies to see people like Natalie Wood and Judy Garland.' He was taken with that part of the business and I think he wanted to be part of that business." Oscars, 1986, best picture, best director, "Out of Africa."
John Cassavetes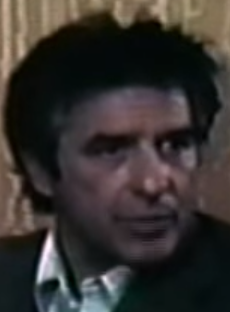 Filmmaker of influence. Born Dec. 9, 1929, New York City, son of Katherine and Nicholas John Cassavetes. Attended Port Washington High School, Long Island; Blair Academy, Warren County, N.J. (also attended by Ed Sabol, Jack Bogle, Bob Guccione, Luol Deng). Said to have attended Mohawk College and Champlain College and Colgate University. Graduated, American Academy of Dramatic Arts, 1950. Met Gena Rowlands, married, 1954. Children, Nicholas, Alexandra, Zoe. In TV, films, 1950s; made "Shadows" for $40,000. Claimed to watch "A Woman Under the Influence" 30 times, said it became "too powerful." Said to have once ripped shoes off Pauline Kael and threw them out cab window. "Certainly in my own day I bow to no one." Died, Feb. 3, 1989, complications of cirrhosis of the liver, Rowlands at his side. Buried in Westwood Village Memorial Park Cemetery, Los Angeles.
Robert Towne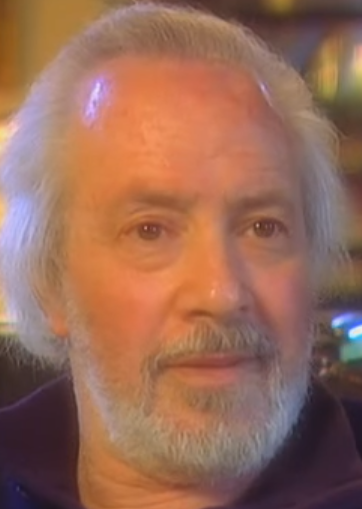 Discovered "Chinatown." Born Nov. 23, 1934. Grew up in San Pedro, Calif. Graduate of Pomona College, 1956 (also attended by Kris Kristofferson, Bill Keller, Twyla Tharp, Frank Zappa), studied English and philosophy. Influenced by blacklisted actor Jeff Corey, credits Roger Corman for big break. Named Jake Gittes character after producer Harvey Gittes. "You can't be confused by facts in order to tell a larger truth." Oscar, 1975, best original screenplay, "Chinatown."
Michael Douglas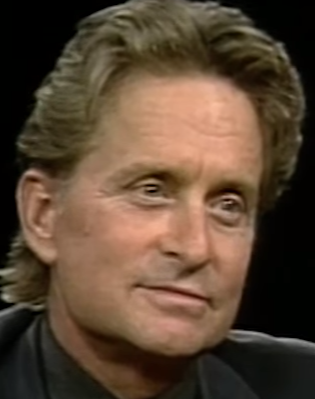 "Street" symbol. Born Sept. 25, 1944, in New Brunswick, N.J., son of Diana Dill and Kirk Douglas. Attended Eaglebrook School, Choate, graduated University of California, Santa Barbara (also attended by Gwyneth Paltrow, Benjamin Bratt, Robby Krieger, Harvey Levin, Ryan Kavanaugh, Blair Hull), 1968. After a few film parts, landed role in "The Streets of San Francisco," premiering 1972. Produced "One Flew Over the Cuckoo's Nest." Diagnosed with throat cancer, 2010. Married to Diandra Luker (1977, divorced), Catherine Zeta-Jones (2000). "If I have one more person, it's so depressing and sad, they come up to me and say, 'You know, you're the reason that I got into Wall Street' ... that's a, that's a sad commentary." Oscars, 1976, best picture, "One Flew Over the Cuckoo's Nest;" 1988, best leading actor, "Wall Street."
Oliver Stone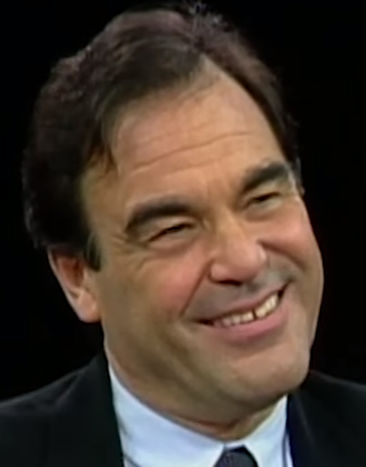 Authority questioner. Born Sept. 15, 1946, New York City, son of Jacqueline and Louis Stone (originally Silverstein). Graduate of The Hill School (also attended by Lamar Hunt, James A. Michener, Harry Hamlin, James Cromwell, Alan J. Pakula, James Baker III, Donald Trump Jr.), Pottstown, Pa., 1964. Attended Yale, dropped out in 1965, taught English in Saigon, sailed with Merchant Marine. Enlisted in U.S. Army, 1967, requesting combat duty in Vietnam. Awarded Bronze Star with "V" Device for heroism, the Purple Heart with Bronze Oak Leaf Cluster. Graduate, NYU, BFA, 1971. "I hate conventional thought. I always did. I think I went through a period of being institutionalized myself, in boarding schools, the Army, Merchant Marine and college, in the 1960s." Marriages to Najwa Sarkis, Elizabeth Stone, current Sun-jung Jung. Oscars, 1979, best adapted screenplay, "Midnight Express;" 1987, best director, "Platoon;" 1990, best director, "Born on the Fourth of July."
Warren Beatty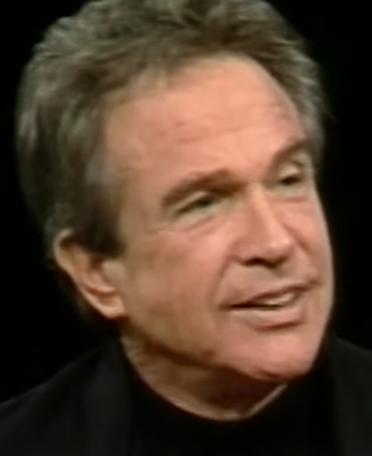 Conscientious Casanova. Born March 30, 1937, as Henry Warren Beaty, to Kathlyn Corinne and Ira Owens Beaty, brother of Shirley MacLaine, birthplace of Richmond. Played football at Washington-Lee High School (also attended by Gena Rowlands, Sandra Bullock, Jake Scott, Owsley Stanley), Arlington, Va., 1955. Left Northwestern University to study under Stella Adler. TV, Broadway; first film, "Splendor in the Grass." Advised George McGovern, 1972. Friendly with Reagan, sympathetic to Nixon. Referenced by Carly Simon, 1973. "I've never been too crazy about making movies all of the time. There are other things in life. ... I turned down 'The Way We Were,' I turned down 'The Sting.'" Married Annette Bening, 1992. Oscar, 1982, best director, "Reds."
Sofia Coppola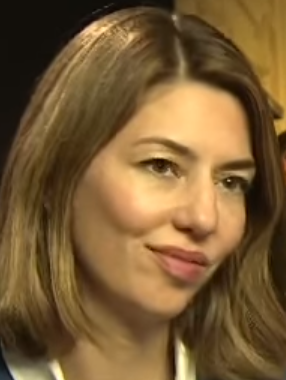 Undaunted daughter. Born May 14, 1971, New York City, to Eleanor Coppola and Francis Ford Coppola. Appears as baby in "The Godfather." Graduated St. Helena High School, 1989. Attended Mills College (also attended by Phil Lesh, Olivia de Havilland, Dave Brubeck), Oakland, Calif., studied photography, dropped out after 1 semester to replace Winona Ryder in "The Godfather: Part III." Praised by Pauline Kael for "lovely and unusual presence." Enrolled at California Institute of the Arts (also attended by Tim Burton, Ed Harris, David Hasselhoff, Brad Bird, John Lasseter). "I remember Anjelica Huston telling me when I was in my 20s that not everyone's going to like you, and to not try to get them to. I didn't understand until later." Married Spike Jonze (divorced); husband, Thomas Mars. Oscar, 2004, best original screenplay, "Lost in Translation."
Scott Rudin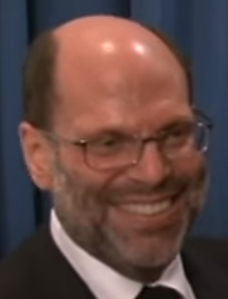 Broadway wunderkind, Sony hack victim. Born July 14, 1958; grew up in Baldwin, N.Y. Worked in Broadway producers' office at age 15. Founded Broadway production company, moved to California, became president of production at 20th Century Fox at 27. Producer of "No Country for Old Men," "The Social Network." Stints at Paramount, Tri-Star and producing films under Disney umbrella. Said to have "computer-chip-fast mind, a passion for good books and complex ideas, and a profound respect for talent." Apologized over contents of emails with Amy Pascal revealed in Sony hack of 2014. First producer to win Emmy, Grammy, Oscar and Tony. Partner, John Barlow. Oscar, 2008, best picture, "No Country for Old Men," shared with Ethan and Joel Coen.
Sherry Lansing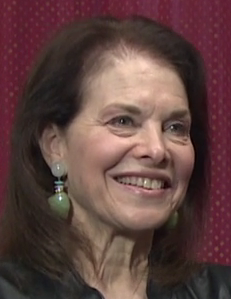 Mountain climber. Born Sherry Lee Duhl, July 31, 1944, Chicago, daughter of Margaret "Margot" Heimann and David Duhl. B.S., Northwestern University, 1966, cum laude. Actress, "Loving" and "Rio Lobo," took job as script reader for MGM, became senior VP at Columbia Pictures, appointed first female president, 20th Century Fox, 1980, according to New York Times, given 3-year contract paying minimum $300,000 per year with bonus potential. Resigned unexpectedly, December 1982. Signed 5-year production contract with Paramount, January 1983. Named chairman of Paramount, 1992, succeeding Brandon Tartikoff. Announced 2005 exit as Paramount chairman and CEO, 2005. Married William Friedkin in private Barbados ceremony, 1991. "The entertainment business is very difficult for men too." Jean Hersholt Humanitarian Award, 2007.
Paula Wagner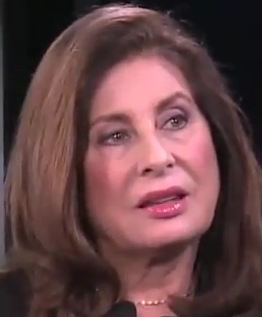 Cruise control. Born Dec. 12, 1946, Youngstown, Ohio, daughter of Ned and Sue Kauffman; father a Phillips Exeter and Princeton graduate and WWII POW in Germany. Attended Carnegie Mellon University (also attended by Kurt Vonnegut Jr., Albert Brooks, Andy Warhol, John Nash, Steven Bochco, Keith Lockhart, David Tepper, Judith Resnik, Holly Hunter, René Auberjonois, Henry Mancini), BFA, Drama, 1969. Broadway actress, took job with agent. Spent 15 years at Creative Artists Agency, launched Cruise/Wagner Productions in 1993. Co-owner and CEO, United Artists, 2006-08. "It's the movie business. And also, it's a business of art." Husband, Rick Nicita.
Sumner Redstone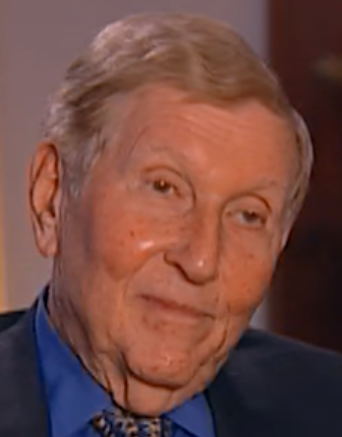 One-man empire. Born May 27, 1923, as Sumner Murray Rothstein, Boston, son of Belle and Michael Rothstein. Graduate, Boston Latin School (also attended by Joseph Kennedy, John Hancock, Ralph Waldo Emerson, John King, Louis Farrakhan, Benjamin Franklin), 1940. Army veteran, 3 years as Japanese codebreaker during World War II. Graduated Harvard, 1944, Harvard Law, 1947. Joined family's business, National Amusements, 1954; sued studios in 1958 for right to show first-run movies at drive-ins. Suffered severe leg burns in hotel fire, 1979. Bought Viacom for $3.4 billion, March 1987. Bought Paramount Pictures, 1993. Married, Phyllis Raphael, 1947 (divorced); Paula Fortunato, 2002 (divorced). Children, Shari Redstone and Brent Redstone. In message, told reporter Peter Lauria he'd be "well-rewarded" for identifying source of leak. Health and succession subject of litigation and corporate battle, 2016. "Even when I was in exhibition, I always knew that software programming was king."
Wendy Finerman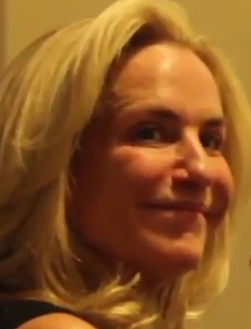 Saw Forrest through the trees. Born Aug. 2, 1961 (per IMDB), Los Angeles. Student council vice president at Hawthorne Elementary, Beverly Hills; attended Beverly Hills High School, graduated 1978. Wharton, 1982. On producing: "You're not making art, you're making a product." Married Mark Canton (divorced). Married David Peterson, son of Wall Street titan Peter Peterson. Oscar, 1995, best picture, "Forrest Gump," shared with Steve Starkey and Steve Tisch.
Porter Bibb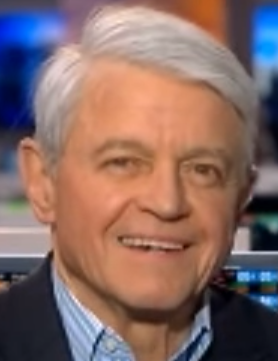 "Shelter" provider. Grew up in Louisville, Male High School, Class of 1955, Hall of Fame. B.A., Yale, history, 1959; Harvard Business School, London School of Economics. Knew Hunter S. Thompson since age 11-12 in Louisville. Associate producer, "Gimme Shelter," 1970. Publisher of Rolling Stone, 1970-71; White House correspondent for Newsweek, 1989-1996, author of Ted Turner biography. On television: "Gay is the new normal."
Megan Ellison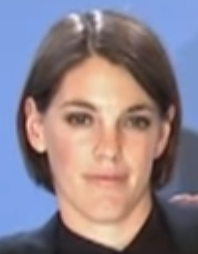 Renegade moneywoman. Born Jan. 31, 1986, Santa Clara County, Calif., daughter of Larry Ellison and Barbara Boothe Ellison. Graduate, Sacred Heart Preparatory School, 2004. One year, USC film school. Reportedly received lump sum from father, January 2011. Founded Annapurna Pictures, April 2011. "Worships" John Cassavetes and Robert Altman. First female, one of 4 people with 2 best picture Academy Award nominations in same year. Does not do interviews.
Minnie Driver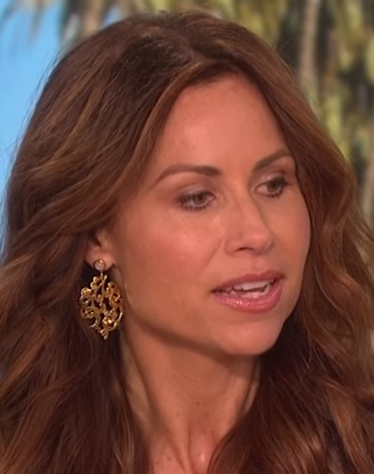 Overachiever. Born Amelia Fiona J. Driver, Jan. 31, 1970, Marylebone, London, daughter of Gaynor Churchward and Charles Ronald Driver. Attended Bryanston school; drama degree, Webber-Douglas Academy of Dramatic Art (also attended by Hugh Bonneville, Terence Stamp, Angela Lansbury), 1991. Made feature film debut in "Circle of Friends," says she "fell for" Matt Damon during filming of "Good Will Hunting." One-time fiancee of Josh Brolin. Confirmed pregnant, March 2008, on "The Tonight Show" with Jay Leno.
Jeff Bewkes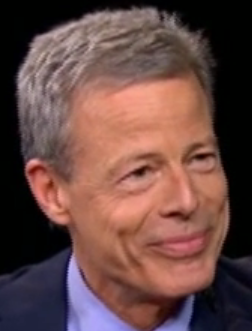 Cable guy. Born May 25, 1942, Paterson, N.J., son of Marjorie Louise and Eugene Garrett Bewkes Jr.; Dutch, German. Graduate of Deerfield Academy, Deerfield, Mass. (also attended by King Abdullah, David Koch, Kit Bond). B.A., Yale, philosophy, 1974; MBA, Stanford. Chauffeur for Diana Rigg. CEO, HBO, 1995. Named Time Warner CEO, succeeding Richard Parsons, November 2007. Married Susan Kelley (divorced); Peggy Brim (divorced).
Grant Heslov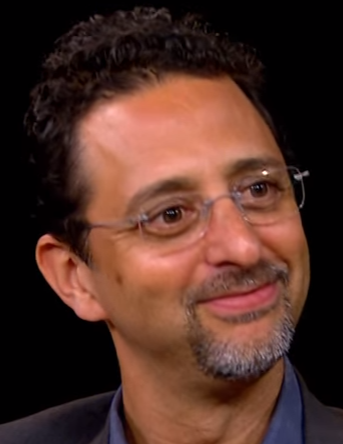 George's good luck. Born May 15, 1963, Los Angeles. Attended Palos Verdes High School (also attended by Pete Sampras, Bill Laimbeer, former Sen. George Allen), Los Angeles County, Calif., 1981. Graduated USC, 1986. Met George Clooney, early 1980s. Founded Smoke House Pictures with Clooney, 2006. Raised Conservative Jewish, "on the liberal side of conservative." Wife, Lysa Hayland-Heslov, founder and president of Children Mending Hearts. Oscar, 2013, best picture, "Argo," shared with George Clooney and Ben Affleck.